Your hometown propane provider has a new look!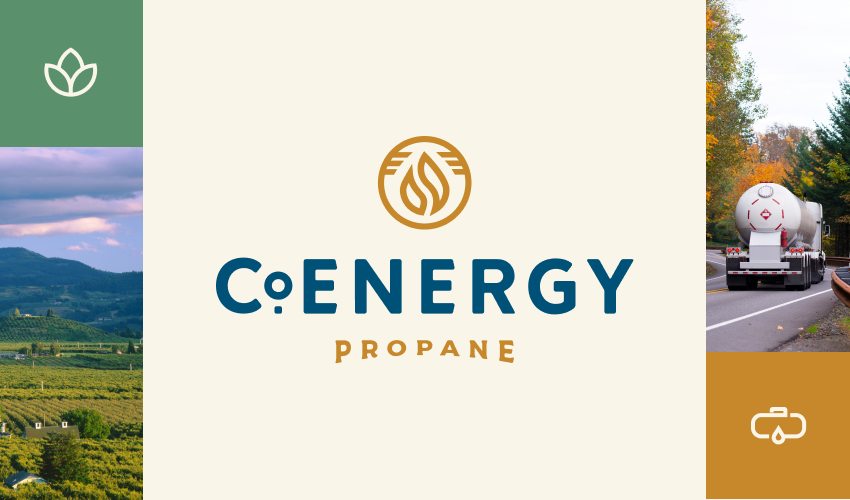 This past year has made us all think about what is most important. One thing we took on at CoEnergy Propane was to rebuild our brand. The process required us to think about who we are, where we've been, and where we want to go. Now we're excited to share our story and the values we rediscovered along the way.
Our goal was to revamp our brand from the inside out to better express our commitment to the community and reemphasize our values. We're still the same local hometown propane provider we've been since 2001, owned by over 60,000 Oregonians. We wanted our brand to better communicate our pride and steadfast dedication to reliably serving our customers.
We redesigned our logo to reflect our welcoming, caring, and professional approach to service. And since we come from, live, and work in our communities, we want to effectively display the pride we take in being our neighbors' friendly, reliable propane delivery service.
Our vision is focused on giving our local communities the ability to efficiently, sustainably, reliably, and safely maintain lifestyles that support their family and friends. Your comfort and freedom is our business and we will continue to go above and beyond, exceeding our customers' expectations with friendly top-notch service.
We also want to stay better connected with you, so we've created simple ways to keep in touch. We redid our website so it's clear and easy to find articles and important information. You can learn more about who we are, our services, and the areas we cover. You can also sign up for our newsletter to get updates and community events delivered to your inbox, follow us on social media, or just drop us a line.
We look forward to hearing from you!