Keep warm this winter with propane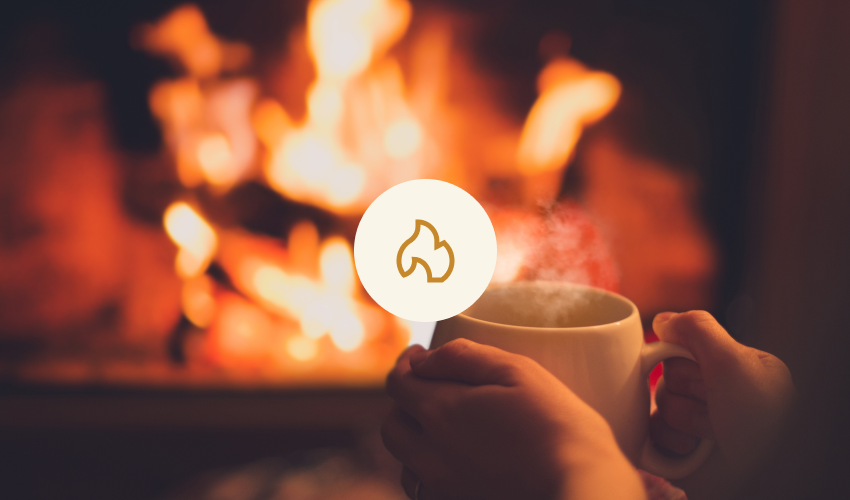 Winter is near and you'll soon be reaching for the nearest blanket. But before it gets too cold outside, you may want to think about switching to a propane fireplace and reap the benefits of a more efficient source of heat without the hefty cost.
More and more homeowners are cozying up to this sustainable energy resource, and it's clear why! Propane fireplaces are more efficient, environmentally friendly, and easier to install than wood-burning models. An added bonus: the real flame that you get brings warmth and ambiance to your living space.
Here are some other benefits of a propane fireplace:
Many models can operate during a power outage, providing a critical source of heating to the home.
Offers Fireplace Efficiency (FE) ratings of over 90 percent. By comparison, wood-burning fireplaces are about 15 percent FE.
Delivers five to six times the heating capacity of electric fireplaces.
The average cost to operate is roughly $50-$150/year.
Propane carries a smaller environmental footprint and produces fewer particulate emissions and less carbon monoxide than wood-burning units.
So, before you reach for your coziest blanket or warmest sweater, consider all of your options to help maximize the warmth of your home. Contact CoEnergy Propane today, and we'll make sure you're ready for those cold winter days. We've been serving Oregon residents since 2001, delivering efficient and reliable propane when and where it's needed.