Propane Appliances Save Energy and Money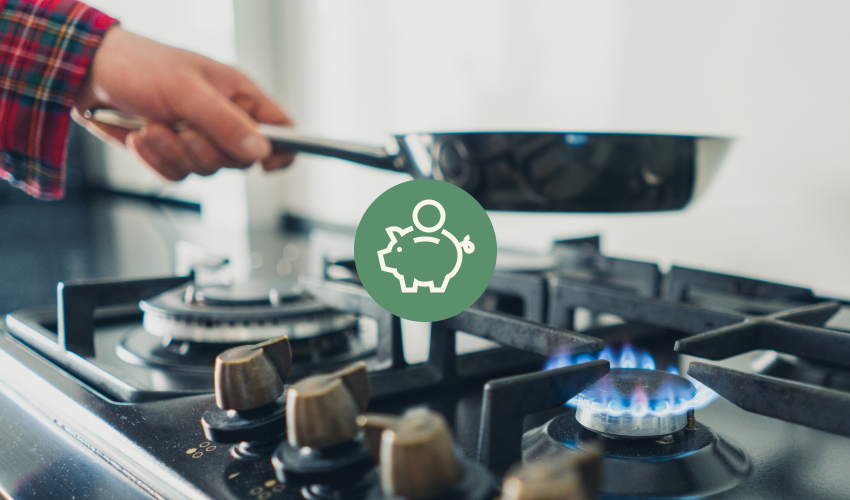 Upgrading your appliances to propane has so many great benefits. In addition to propane being a greener alternative to natural gas or electricity, energy-efficient propane can save energy, and save you money.
Home heating units powered by propane last about twice as long as units that run on electricity (20 years vs. 10 years, in most cases), and propane appliances will cost you less, year after year, to run as compared to other energy sources, while providing you with reliable power.
Propane is also the cleanest and most affordable energy source for your cooking, home heating, heat-source alternative, and hot water heating needs. Here are some of our favorite appliances to upgrade:
Propane heating units don't need to run as long as an electrical heating system to produce the warm air you're seeking, since propane burns warmer than electricity
Propane tankless water heater systems are an "on-demand" system, so you're only heating the water you need as you use it. Instead of a traditional electric tank water heater, where you're using energy to constantly keep water heated in your tank even when you're not using it.
Propane clothes dryers save time by drying faster, while being more gentle on fabrics compared to electric dryers.
Propane fireplaces are more affordable compared to wood-burning fireplaces. You save on the cost of firewood over a season,  a propane gas fireplace insert costs less than a wood-burning fireplace, and your gas fireplace will burn far less propane than your wood-burning unit.
Keep in mind—any product you can run with electricity or another energy source can be powered with propane. So when think about hosting the neighbors in your backyard, consider these other ways to use propane instead of electric or natural gas:
Outdoor grills
Specialty cookers
Outdoor fireplaces
Outdoor lighting
Pool heaters
Whether you're planning a remodel, ready to upgrade your appliances, or simply designing your dream backyard – it's the right time to make the switch to new propane appliances to save energy and money in the long-term. You can always depend on CoEnergy's friendly, reliable propane. Get in touch with us anytime!