Keep Your Pool at the Perfect Swimming Temperature with Propane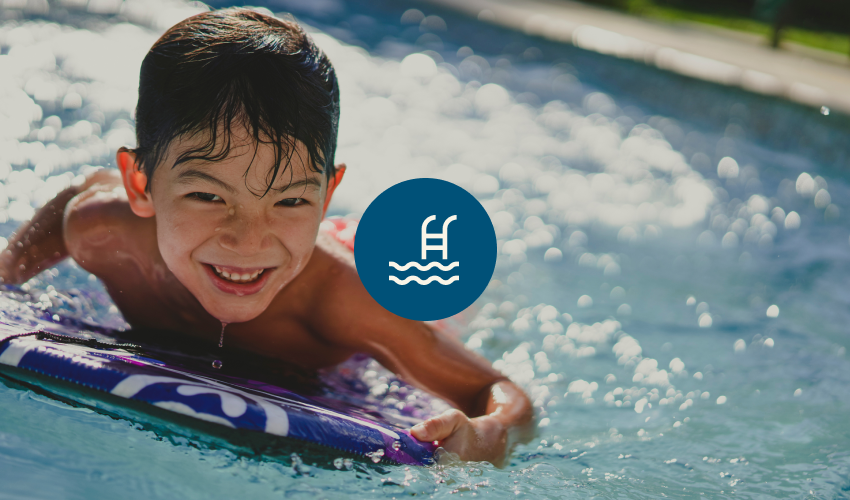 Looking for a better, cheaper, and more reliable way to heat your pool? Here in the Pacific Northwest, we know that even the best of pool days often start with cool mornings and end with crisp nights. So keep your pool water warm through the cooler seasons with an efficient propane heater, the ideal choice for in-ground and above ground pools—and spas, too.
Propane-powered heaters are proven to warm pools more quickly than electric heat pumps, and most are capable of raising the water temperature in your pool by 30 degrees or more. A propane pool heater efficiently burns gas to warm water from the pool pump then cycles the water back into the pool, heating on demand. Since propane requires less energy to run compared to electric heaters that rely on outside heat to warm up the pool water, you'll save money on your monthly energy bills.
Beyond cost savings, propane pool heaters have more distinct advantages over other pool heater types:
Propane heaters maintain heat better in cold weather.
Propane heaters are available in a variety of size options.
Propane heaters are easy to install and maintain.
Your priority for your newly installed propane tanks may be to heat your pool, but keep in mind that it's an efficient fuel that can be used to heat many other home appliances. Once you have a warm pool you'll also want to eat outside. Use propane for your gas grill and patio heater for comfortable outdoor evenings.
Propane gives you a renewable, efficient, and reliable method of keeping your pool and/or spa warm. But don't forget to get a pool cover to help trap the heat in the water, so it stays warm and ready whenever you want to jump in.
And when you're ready to make the change, we'll deliver it right to your doorstep! With our new self-help portal you can easily schedule deliveries and pay your bills poolside from your mobile device.
Interested in learning more about the benefits of heating a pool with propane? Reach out to us today!